We are pleased to announce that the British Computer Society (BCS) will be supporting the NewTech developer conference in March 2020. Local BCS member Paul Kelly was instrumental in organising this and has joined us at several Newry Digital meetups.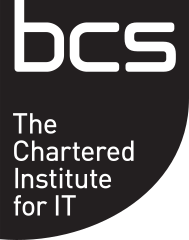 The BCS are responsible for leading the IT industry through its ethical challenges so everyone benefits from technology. We invest in the people who work in IT, our members – together we're building a brighter digital tomorrow.

www.bcs.org
BCS have several membership options available.